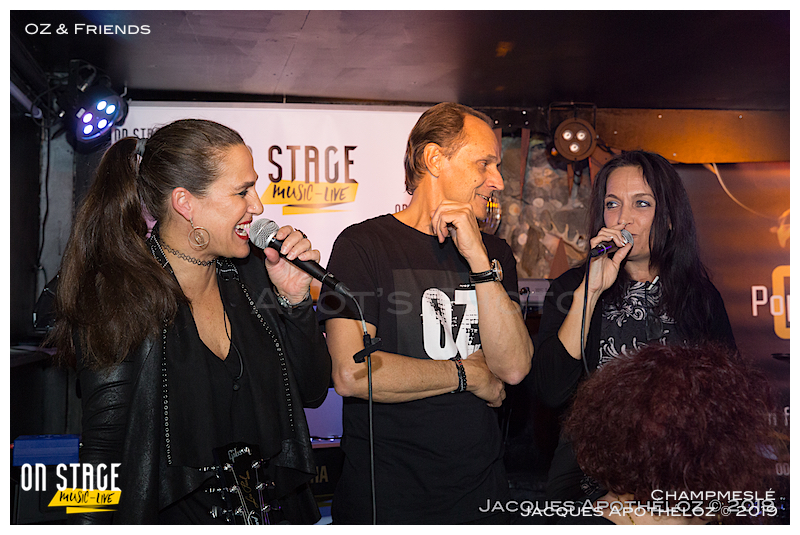 OZ and friends est né fin 2018 à la mort du chanteur du groupe OZ, le 1er Décembre 2018.
Composé des 3 musiciens de groupe Oz, d'une nouvelle chanteuse , du beau fils de Marc et de certains musiciens avec qui Marc avait joué par le passé, OZ and Friends  voulait rendre hommage à son ami et chanteur disparu.
De cet événement qui a eu lieu devant sa famille, ses proches et ses amis musiciens , le 19.01.2019 est né le souhait d'élargir le band et d'imaginer participer à des événements musicaux en grande formation.
Du temps s'est malheureusement écoulé et les pluies du printemps ont quelques peu édulcoré certaines envies hivernales initiales..
Il n'en reste pas moins que OZ and Friends n'est pour le moment pas mort et se produira le 1er Novembre prochain au Pickwick dans une configuration élargie puisque agrandie d'un clavier et de deux guitaristes
Didier Crettol
Retrouvez notre Interview sur YouTube : ICI